Welcome to the

Galaxy Movement Studio

!
The Galaxy Movement Studio is the premier movement wellness program in the metro Atlanta area – run by instructors with decades of experience in the classroom, on the mat, and around the globe!
Yoga, Meditation, & Sound Therapy for ALL AGES – with classes designated specifically for kids & younger beginners, in addition to classes for adults & beginners of all ages.
Learn how to tune and sharpen your most valuable instrument: Your own body and mind. Strengthen your mind/body connection in order to perform optimally through the practice of yoga and meditation as you listen to healing music
Class sessions are currently forming so fill out the
form
below and register!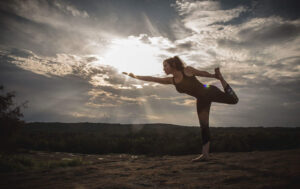 Kimberly Hamilton has been teaching group and private yoga classes to kids and families for several years. She enjoys creating playful sequences and yoga games so kids can have fun learning yoga!
Kimberly received her 200-hour teacher training certification from Peachtree Yoga where she learned the history of asana, pranayama, practical & subtle anatomy, and yoga philosophy. She completed her course as a nutrition specialist through ACE education. Kimberly has a BFA in theatre and Performance Studies from Kennesaw Sate University. For years, she has been teaching yoga and meditation for corporations such as Kaiser Permanente, Excellence in Exercise and various yoga studios in the Atlanta area. She devoted energy to these credentials because of a lifelong passion for helping people live their healthiest life.
At the age of 3, Kimberly began dance classes where she developed an appreciation for the mind/body connection early on in life. As a very young dancer, Kimberly learned how important proper nutrition is in order to perform optimally. One central aspect of yoga and meditation that has always appealed to her is breath control. She was born with severe asthma and throughout her childhood, was frequently hospitalized and had to use multiple breathing treatments daily. Given her history, she deeply appreciates how yoga is centered around our breath.
As a performing artist, an actor, singer and dancer, Kimberly deeply understand how the breath is a powerful tool we can use to reduce stress, calm our nervous system, focus the mind, and perform optimally. She loves teaching breath work and seeing her students experience the benefits of connecting breath to mindful movement.
"It elates me to help actors, musicians and all performing artists warm up before a performance or unwind afterwards. It brings me great joy when students express how much my teachings have enhanced their art and their daily life. I am excited to offer yoga and meditation classes at Galaxy to help performing artists excel at their craft and experience the healing power of yoga, meditation and sound therapy." – Kimberly Hamilton
Fill out the form below to get MOVING:
For more info, contact us anytime:
Studio Location:
430 Winkler Dr
Suite 200 (under the red awning!)
Alpharetta, GA 30004
Galaxy Music & Arts Academy
[email protected]
404.500.9855