Welcome to the home of

Little Explorers

!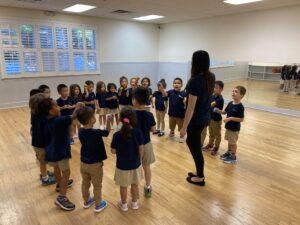 The Galaxy Little Explorers introduction to music program is designed for the younger beginner and utilizes both modern and time-tested techniques as well as games, songs, and visuals to create a fun and relaxed learning atmosphere; building a strong foundation for lifelong lovers of music!
We offer one-on-one private lessons for ages 3-5 years, and group classes from birth to 5 years.
Additionally, we bring Little Explorers to local classrooms in schools, daycares, preschools, & alternative learning environments with partner institutions in our neighboring communities. Contact Us if you are interested in partnering with Galaxy to have Little Explorers brought into your learning space!
Kimberly Hamilton has been teaching group and private music & yoga classes to kids and families for several years. She enjoys creating playful music games and yoga sequences so kids can have fun while learning!
Kimberly received her 200-hour teacher training certification from Peachtree Yoga where she learned the history of asana, pranayama, practical & subtle anatomy, and yoga philosophy. She completed her course as a nutrition specialist through ACE education. Kimberly has a BFA in theatre and Performance Studies from Kennesaw Sate University. For years, she has been teaching yoga and meditation for corporations such as Kaiser Permanente, Excellence in Exercise and various yoga studios in the Atlanta area. She devoted energy to these credentials because of a lifelong passion for helping people live their healthiest life.
At the age of 3, Kimberly began dance classes where she developed an appreciation for the mind/body connection early on in life. As a very young dancer, Kimberly learned how important proper nutrition is in order to perform optimally. One central aspect of yoga and meditation that has always appealed to her is breath control. She was born with severe asthma and throughout her childhood, was frequently hospitalized and had to use multiple breathing treatments daily. Given her history, she deeply appreciates how yoga is centered around our breath.
As a performing artist, an actor, singer and dancer, Kimberly deeply understand how the breath is a powerful tool we can use to reduce stress, calm our nervous system, focus the mind, and perform optimally. She loves teaching breath work and seeing her students experience the benefits of connecting breath to mindful movement.
Fill out the form below to become a Little Explorer:
For more info, contact us anytime:
Studio Location:
430 Winkler Dr
Suite 200 (under the red awning!)
Alpharetta, GA 30004